Dolphin Premier
Brand new for 2012, the Premier is the newest Dolphin robot to come out of the Maytronics laboratory. And it doesn't disappoint. To understand the evolution of the new Premier Robot, you have to go back to 1983. That's when Maytronics began the revolution. Some doubters were quite convinced that nobody would want a pool cleaner that operated without the typical booster pump. Their reservations were entirely understandable. Pool cleaners had always required an old fashioned AC motor to supply pressure or suction power. The problem was that booster pumps burned a staggering 1,470 watts of energy. If your pool relies on your main circulation pump to power a pool cleaner, that number can exceed 2,000 watts.
Then Maytronics launched a robotic pool cleaner with powerful 24 volt DC motors. These motors were nearly 90% more efficient. A highly efficient onboard low voltage motor was all that was needed to turn the pool cleaner industry upside down. Here was an opportunity to get more from less. To optimize the work input to work output. In short, efficiency needs power. That was the principle. And it still stands today.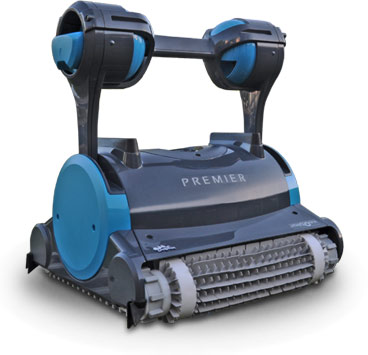 Multi-media™
MultiMedia is a new Dolphin pool cleaner feature that offers up to four types of media in one pool cleaner. Specific types of media work best for specific jobs. That's why Premier gives you the power to use any of the following media: micro-cartridges, standard cartridges, oversized debris bag, and disposable debris bags.
For the first time ever, no matter which media type you choose, you won't be making a compromise. That's because Premier allows you to change your media type in just seconds. Want to clean fine debris and algae that passes through other cleaners? Go micro-filter. Need to pick up a bushel of leaves? Go oversided media bag.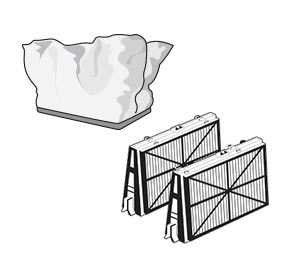 The Dolphin Premier is an inventory of what's technically possible.
After 29 years of evolving the Dolphin cleaner design concept, how much room could there still be for improvement? Lots, apparently. Both inside and out, the design of the newest Dolphin robot keeps the tried-and-true, while embracing innovation.
Visit the Premier Site